Classified Projects & UK Security Clearance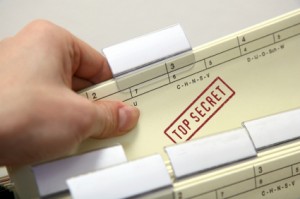 Security clearance process is administered in the UK by 'Defence Business Services National Security Vetting' (DBS NSV) the only government organisation whose core business is security vetting.
In the UK there are three main levels of security clearance derrived from 'Baseline Standard' (BPSS). These are
SC – Security Check – required for individuals who have substantial access to Secret or occasional controlled access to Top Secret assets. This clearance includes checks on Departmental / Company Records, Security Questionnaire, Criminal Records, Credit Reference, Security Service Records. Takes minimum of 6 weeks to complete & is valid for five years for contractors, and ten years for permanent employees.
CTC – Counter Terrorist Check – required by police, legal agencies and government agencies hiring contractors. Includes checks for Departmental / Company Records, Security Questionnaire, Criminal Records, Security Service Records. Takes up to 6 months and is valid for 3 years.
DV – Developed Vetting – the most thorough method of security vetting. The DV process includes a check of an individual's identity documents and employment and education references. Futher to this there are also criminal records, credit reference & security service records checks. There is also an in depth check of referees and the individual being vetted is also interviewed by a Vetting Officer. Minimum 6 months to complete. Once a clearance is granted, it is only valid for a pre-determined period after which a review must be conducted.